Looking for Best Restaurant in Bhopal? Muddled to select the best dining places in Bhopal? A proper dine-out having a delicious meal just makes your day. Are you searching for the best dining place from a long time? We at Big Day Surprise have really amazing dinner places for you and your partner. We'll help you out.
With an excellent view of the city from the top and an electrifying ambiance, you and your partner are sure to get surprised by the place and simply fall in love with the evening. 
These 10 dining places having a renowned name, delicious food and of course great ambiance. You'll be pondered by their arrangements and experiences.
Similarly, we also have customization, where you can set a private place where you both can have a great conversation. Moreover, you can opt for scented candles, flowers, chocolates, rose petals all over. Do sweet gesture to show how much you love them.
At Big Day Surprise, we provide various packages covering from Cafes to 5 Star Properties. Here is the list below of some 10 best dining venues which you and your partner must try in Bhopal.
10 Best Restaurant in Bhopal Venue :
Jehan Numa Palace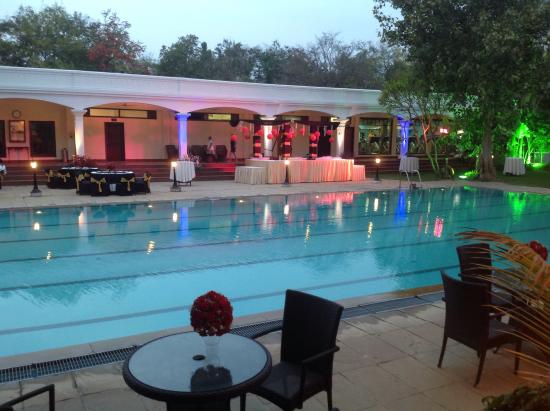 Want to have proper dining at Jehan Numa Palace with your partner? Where all you can think of is a romantic evening with him/her along with great food. Authentic one! Having a great ambiance and extravagant range of offers to elevate your dining experience in Bhopal.
Don't stress out! having a question how will the arrangement happen? When you will book your table? We have solutions for you. Big Day Surprise helps you in arranging the best dinner for you. You and your partner will be amazed by our experiences. However, you can choose the range of food and cuisines accordingly and we'll make the arrangement.
Similarly, we have creative customization. So that you can surprise your loved one with the best. Add-ons include aromatic candle decor, fairy light, flower bouquet, roses, and chocolates. In fact, to surprise more opt for great personalized gifts. Your partner will be awestruck by this surprise. And you will spend the most memorable and fine evening of your life.
Jehan Numa Retreat
Want to have a peaceful dinner with your partner, like you are on a holiday? At Jehan Numa Retreat, one can have a charming holiday like experience with an unforgettable dinner.
In fact, they'll serve you with the best food and wine. Moreover, they provide you the best cuisine which will serve you the wholesome meal along with the delicious food.
Similarly, at Jehan Numa Retreat, they have three restaurants that are best amongst themselves. Serving you with the best ambiance with the best food and good high-class services.
You and your partner will have a soothing evening at these places. Ultimately, you can have an amazing cuisine of your wish. Say about Chinese, Italian, Mexican or Indian. https://www.jehannuma.com/retreat-bhopal/
Since they also cater to the in-house restaurant service. Therefore, you and your loved one can have a private space too. Having elegant lighting plus a wooden interior to make your celebration worth it.
Noor-Us-Sabah
Want to have finger-licking food at the best place in Bhopal? The royal Noor-Us-Sabah is one of them. Here, one can have a portion of extremely good food along with a multi-cuisine from all over. Ranging from Mughlai, Peshawari cuisine to having authentic shanghai leading to fine dining.
The restaurant has breathed taking decor. A place where the guest is welcomed to see live display kitchen, having a professional chef's and royal kitchen recipe, making it cherry on top. Above all, they use the freshest of ingredients. https://www.facebook.com/noorussabahpalace/
In addition, they offer impeccable services to their guest. Along with music performance making your dinner perfect. A place where they offer open-air restaurants catching eyes to a wonderful view of the lake and the city.
Lastly, at sunset bar-be-que offers lip-smacking delicacies along with living performance.
Touch Wood Resort – Best Restaurant in Bhopal
Do you and your partner enjoy scenic beauty? Having a meal in a beautiful place with your loved one is like a dream come true. Touchwood Resort is one of the best places to have dinner. https://www.facebook.com/touchwoodresortbhopal/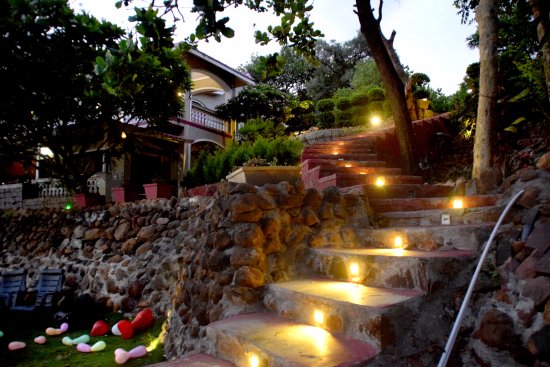 Touchwood Resort in Bhopal gives you an amazing experience to have lifetime memories with your mate. It has a beautiful welcoming garden along with a dining restaurant covering private space too. They cover a large menu at their restaurant ranging from Indian to all types of food. They also have amazing drinks including mocktails, etc.
Moreover, you can customize your dinner meal accordingly with us. And we'll get in touch with the restaurant staff. Opt for full coverage dinner along with welcome drink and complete your meal with sweet.
Above all, It offers you a sun terrace. You can have a romantic time with your partner. It will be cherry on top to have a delicious meal along with scenic beauty. The location is suitable too as if offers you the lake view from their resort.
Hotel Marks and Club -Best Restaurant in Bhopal
The Marks Hotel and Club is located near Hoshangabad road. The hotel offers the services of a multi-cuisine restaurant along with a bar facility, seminar hall, banquet hall, and conference hall. A place where you can have a private space with your loved one. Along with it, they have an open space restaurant near the poolside. One can have a relaxing dinner with their partner.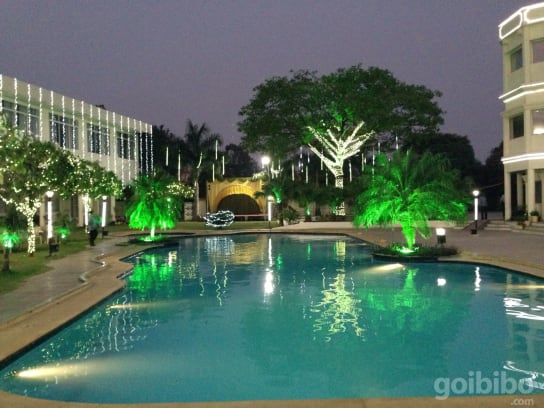 Similarly, they offer you a multi-cuisine restaurant where you can have a number of dishes with your partner. Moreover, one can make a day that is full of excitement along with a delicious meal and a lovely time with your partner.
Aami Valley Resort -Best Restaurant in Bhopal
Have a leisure dining with your loved one at Aami Valley Resort. A resort where you can have the best of time and enjoy your dinner. This is one of the best places to have dinner. Moreover, they have a fine dined ac restaurant along with a private barbeque or fire pit according to your choice.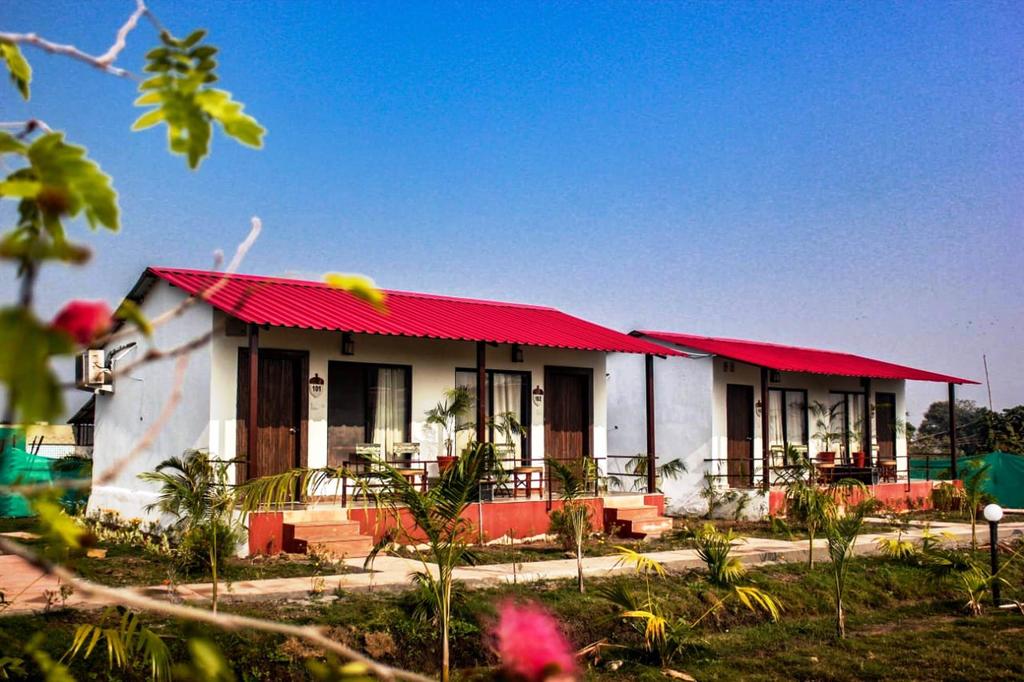 However, one can have a yummy dinner and enjoy your time with family. Make your weekend more worth it by having dinner on the outskirt of your city, Bhopal. Similarly, they also accommodate a bar facility with a restaurant. The staff member is 24/7 available for your convenience.
The location of the resort is at the landscape of the jungle which attracts the customer to go and have a lovely dinner with their partner. Making a romantic day for the two people.
Amer Greens, Bhopal -Best Restaurant in Bhopal
Amer Green is one of the fine hotels in Bhopal. Having a food menu different from the others. They have inherited the culinary culture at their dining. Moreover, it has a multi-cuisine restaurant capturing the spirit of royal cuisine to other concepts of food.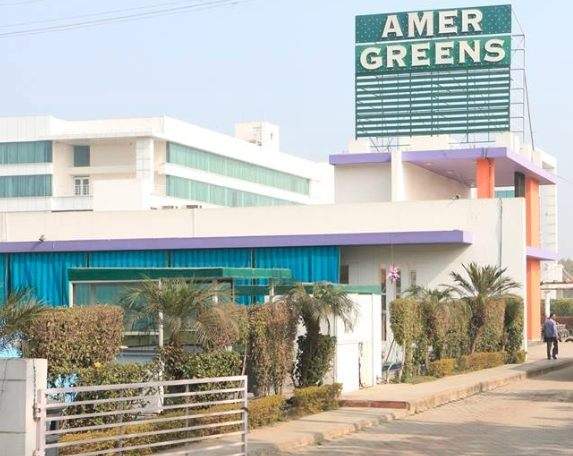 You and your partner will be amazed by their service. From food to dessert everything is served by the master chef in Amer Greens. Their refined series of food will definitely impress your loved one.
Courtyard by Marriott
Courtyard By Marriott is one of the 5-star Hotels in Bhopal. Luxury by the name itself. Serving delicious food by their onsite restaurants with International cuisines. Its beauty and the quality of food attracts the user.
Moreover, it is one of the best amazing places to have a romantic dinner with your partner. Making your day worth it. Hence, catering to fabulous food at the city center location near top attractions.
Sayaji Hotel, Bhopal – Best Restaurant in Bhopal
Welcome your finest celebration with Sayaji Hotel. This is the perfect place to dine-out, especially by the poolside. The hotel has the best food and service to make your day more enlighten.
Similarly, they have a huge range of multi-cuisine dining outlets. They have diverse food and beverage outlets that offer authentic Chinese, Dum Phukt Awadhi, Mediterranean, Italian, Mexican, Indian, Mughlai cuisine and much more.
If you are planning a relaxing dinner with your loved one or family, you must go here. You'll be satisfied with the hotel service and facilities.
Wind and Waves
Wind and Waves is a restaurant situated near Shymala Hills, Bhopal. It is basically a casual dining restaurant. One of the best places to hang out with your friends and family member. It offers North Indian and Mughlai cuisine food.
Moreover, this place will give you a beautiful view of the lake of Bhopal. Similarly, it has outdoor sitting also and serves alcohol too. A place where you can have calm with your partner. Thus, make your day more chill by visiting this place and enjoy the view of nature.
Conclusion
At Big day Surprise, we make arrangements by helping you to choose the best dinner places in Bhopal. We make your dining experience more memorable. Moreover, we provide you customization according to your needs. We want to make your dinner a more romantic one so that you can have the best of your time with us.
For more information do visit our pages: